Back To Menu
NOW SERVING OUR FULL MENU FOR CURBSIDE PICK UP
$17
Penne Mamma Mia!
Chicken, sun-dried tomatoes, artichoke hearts, white wine garlic cream sauce
side salad:
Side House Salad
+$2.50
Side Caesar Salad
+$2.50
Side Greek Salad
+$5
Have you tried this item? Pop it!
Help other diners know what to expect by sharing your experience.
21 people have popped this item
Photo Gallery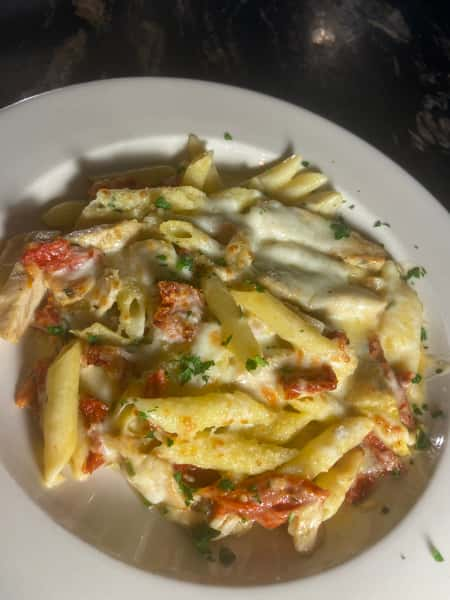 Back To Menu
NOW SERVING OUR FULL MENU FOR CURBSIDE PICK UP
$17
Penne Mamma Mia!
Chicken, sun-dried tomatoes, artichoke hearts, white wine garlic cream sauce
side salad:
Side House Salad
+$2.50
Side Caesar Salad
+$2.50
Side Greek Salad
+$5
Back To Menu